This roleplay character belongs to Claire and can be found here.
Appearance
Edit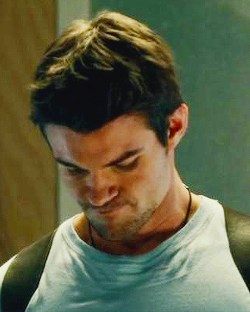 Personality
Edit
Weaknesses
Edit
FAVOURITES:
Ice Cream: Chocolate Brownie (Ben & Jerrys)
Car: Mitsubishi Eclipse Spyder
Country: New Zealand (cause home)
Name: Lawrence (male), Lacey (female)
Movie: Rocky Horror Picture Show
Song: Zydrate Anatomy - Repo! The Genetic Opera
Music Genre: Musicals
State: Maine
City: Las Vegas, Nevada
Colour: Blue
Animal: Squirrel
Dog: Husky
Cat: Tortoise Shell
Item of clothing: A badly made scarf he knitted for Zelda
Food: Nachos
Restaurant: Lindy's Bar & Grill in Branston, Main
Quote from a Movie: -
Shop/Store: The Magickal Cat (for supplies)
Holiday/Festival: Halloween
Season: Autumn
Accent: English
Eye Colour: Hazel Green
Hair Colour: Blonde
TV Show: Most Haunted
Video Game: Sims (he's not an avid gamer)
Hobby: Palm reading
Fruit: Lime
Vegetable: Olive
Element: Air
Actor: Tim Curry
Actress: Sarah Michelle Gellar
Ad blocker interference detected!
Wikia is a free-to-use site that makes money from advertising. We have a modified experience for viewers using ad blockers

Wikia is not accessible if you've made further modifications. Remove the custom ad blocker rule(s) and the page will load as expected.