This roleplay character belongs to Grace King (tumblr) and can be found here.
Appearence
Edit
Evan Winchester
is an olive-skinned man, who stands at around average height (at 5'10), he has an oval face, light blue eyes and short, black hair; which he tends to gel up slightly, though in his own words he likes to think 'he doesn't
go nuts with it
'. He usually has a bit of scruff (stubble), though not always.
Evan tends to dress for convenience. He tends to wear colourful, usually blue, red or green jumpers or shirts, and occasionally denim. In cold climate's he usually wears a grey jacket, which he ditches when it's too hot. He pairs these with generic jeans and walking boots. He often dons a cheap suit when copying his cousins' portrayals of FBI agents.
Several people have either said, or agreed, he looks like 'an Italian american Bradley Cooper'; however one other person has claimed he looks more like 'the love-child of Bradley Cooper and Zachary Quito', which he reacted to by stating it made more sense to him.
Personality
Edit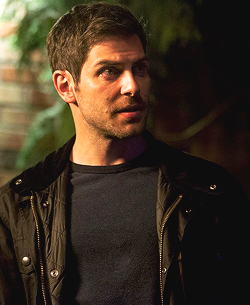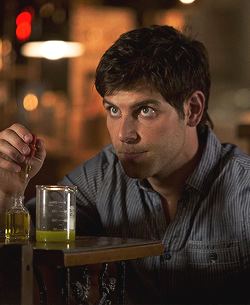 As a hunter (and former police detective) Evan is good tracker, problem solver and fighter. Despite him being a "rookie" Evan's resourcefulness in sticky situations make him fairly formidable as a hunter if he wants to be (this is made less surprising by his history on the force). He is able to use a veriety of different kinds of guns and knives to fight a multitude of monsters, demons and other potential nasties.
Evan has also got some hobbies, perhaps the most notable of which is his talent and enjoyment in playing the electric guitar.  As a teenager he used to performin a rock band he and his frieds formed at High School. He often plays it to himself for fun to this day, writing his own instrumental pieces, ocasionally meeting up with his old friends on occasion to play too, though it'd getting rarer. 
Weaknesses
Edit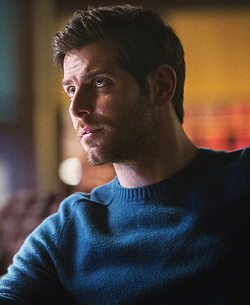 FAVOURITES:
Ice Cream: Pistachio
Car: Prefers bikes
Country: USA (just because it's home)
Name: Alexander (male), Hayley (female)
Movie: Fellowship of the Ring
Song: Wishbone Ash - Phoenix  (if he had to pick one)
Music Genre: Rock of most kinds
State: Kansas (just because it's home)
City: Amsterdam, Netherlands
Colour: Blue
Animal: Jaguar
Dog: Golden Retriever
Cat: Korat
Item of clothing: His red jumper
Food: Spaghetti Carbonara
Restaurant: -
Quote from a Movie: -
Shop/Store: Barnes & Noble
Holiday/Festival: Christmas or Halloween
Season: Autumn
Accent: Irish
Eye Colour: Hazel
Hair Colour: Ginger
TV Show: Vikings
Video Game: Uncharted
Hobby: Reading
Fruit: Tomato
Vegetable: Jalapeno peppers
Element: Water
Actor: Will Smith
Actress: Scarlett Johansson
Ad blocker interference detected!
Wikia is a free-to-use site that makes money from advertising. We have a modified experience for viewers using ad blockers

Wikia is not accessible if you've made further modifications. Remove the custom ad blocker rule(s) and the page will load as expected.