This page belongs to Iruleandyoudrool.
"
I am one of the Knights of Heaven... and I will not be stopped.
"
A Knight of Heaven is a unique human, who is Heaven's chosen one - created, selected, and gifted by God - to protect others and slay demons, specifically the Knights of Hell. The Knights are thought to be one of God's oldest and most powerful creations, and they are said to be very wise. Archangels are also capable of choosing a Knight of Heaven.
The Knights of Heaven worked inconspicuously and efficiently for many years. The Knights did not become known to the demons until the 10th century. After that, many demons began searching the Earth, looking for the Knights of Heaven. Many of the Knights were slaughtered by Cain and Abaddon save for two, who managed to escape.
The two Knights - Lexi and Stefan - were thought to have been exterminated. However, they reappeared in 2013 when Nevaeh Winchester turned eighteen so they could teach her how to use her gifts as a Knight of Heaven.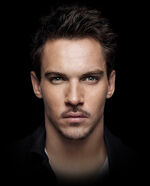 The Knights of Heaven were created and handpicked by God, as well as the Archangels. They are almost as old as the very first demon,
Lilith
, and therefore, they possibly date back to when the first Knights of Hell were created by Cain.
The Archangels - and other higher-level angels - built the order of the Knights and trained them, so the Knights would be able to pass down their knowledge to future generations. The first King of Heaven, Alaric, was trained to be their commander and to lead them against the Knights of Hell and the demons who commited atrocities on Earth.
They are represented by a sigil in a pre-enochian language, further indicating that the idea alone of the Knights of Heaven had very ancient roots.
During the 10th century, one of the Knights of Heaven - by the name of Lexi - finally caught the attention of Cain, as well as various other demons, leading them to discover the order of the Knights of Heaven. Angry and feeling threatened, Cain began hunting down the Knights of Heaven, wanting to put a stop to them before they could cause him any harm. He was assisted by Abaddon.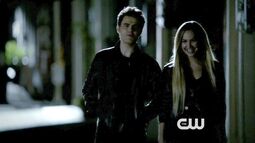 Lexi went into hiding to save her own life, though she continued to secretly hunt demons whenever she could. She was later joined by a fellow Knight, named Stefan, who had also managed to escape the slaughter of the Knights of Heaven. Together, the two of them continued to hide from Cain, Abaddon, and the demons. However, in 2013, they both reappeared when Nevaeh Winchester turned eighteen. Lexi and Stefan knew it was their duty to train Nevaeh to be the new commander for the future generations of the Knights of Heaven, which were sure to come with the help of God. 
Characteristics
Edit
The Knights of Heaven are considered to be "very pure" and "very strong". They are the Chosen One's of Heaven, and are considered to be wise, holy, and inspiring. The are brave, loyal, and willing to sacrifice their lives to protect others from demons and the Knights of Hell. 
God - or the Archangels - will usually choose the Knights of Heaven before they have even been born. However, in rare cases, a person can be chosen as a Knight in their teenage or adult years. But this only happenes when someone has shown great devotion towards God, or a willingness and desire to be good and protect others.
Appearance
Edit
The Knights of Heaven are humans who were chosen and gifted by Heaven. Unlike the Knights of Hell who are demons, the Knights of Heaven do not have to possess people.
Whoever is chosen will continue to look like themselves, though as they have been gifted by Heaven, they will become immortal, and therefore they will not age. The Knights who were chosen before they were born will cease aging at a certain point in their lives, which they get to choose. They are also able to continue aging and stop again if they wish. However, the Knights of Heaven who are chosen in either their teenage or adults years simply stop aging at whatever age they were chosen at, and do not have a choice.
Nevaeh Winchester, who was chosen to be a Knight of Heaven, is a special case. She was chosen at the age of eighteen; however, she stopped aging at sixteen due to being a Hybrid. It is very possible she will be able to continue aging due to being a Hybrid.
Though in many lore and stories about the Knights of Heaven, they are all depicted as strong, brave-looking males. The Knights of Heaven were not thought to be females.
Powers and abilities
Edit
Humans who are chosen as Knights of Heaven are gifted with great powers and abilities, which can be similar to that of a low-level angel, or sometimes of an Archangel.
Vulnerabilities
Edit
A Knight of Heaven has both human and angel vulnerabilities.
God (possibly) - The Knights of Heaven are his creations, but they are still human.
Angels - 

The Knights of Heaven may be able to fight against a mere common angel, but they are no match for the higher-level angels, such as the archangels.

Leviathans - The Leviathan can overpower and kill any celestial being, so they could easily kill the Knights of Heaven.
Eve - As being older than the archangels and being able draw power from souls, could easily kill the Knights of Heaven.
Jesse Turner - At the peak of his power Jesse could destroy the host of heaven with a word, so he would be able to kill the Knights of Heaven.
Hellhounds - Hellhounds can kill the Knights.
Death - As the personified of the literal concept of the end of a living entity, Death can essentially kill anything.
Death's Scythe - Can kill anything
Mental Health - As they are still humans, the Knights of Heaven can suffer from fears when confronted with the supernatural world.
Greed/Power - The Knights of Heaven can possibly fall into the hands of greed and power and turn away from Heaven
Higher Demons/Large numbers of Demons- The highest Demons are able to kill, fight, overpower, harm, and even possess the Knights of Heaven.
Known Knights of Heaven
Edit
Alaric (deceased)
Lexi
Stefan
Ad blocker interference detected!
Wikia is a free-to-use site that makes money from advertising. We have a modified experience for viewers using ad blockers

Wikia is not accessible if you've made further modifications. Remove the custom ad blocker rule(s) and the page will load as expected.