This Character Belongs To Rhea And Can Be Found Here
Please Note: This Page Is Under Heavy Construction
Merek Greyson
Biographical information
Born

7870 AC

Status

Alive

Species

Human / Elf Hybrid

Place of Birth

Belatona, Alagaesia

Location

Somewhere in Alagaesia

Age

131 years [ appears early 20's ]

Marital

Single

Title

The First Forsworn
The Fourteenth Forsworn

Physical description
Gender

Female

Height

5'6"

Hair color

Black

Eye color

Blue

Skin color

Fair

Family information
Family members

Ar'teryx [ dragon ]
Garrett ✝ [ father ]
Ismae ✝ [ mother ]
Judd ✝ [ husband ]

Love Interest(s)

Galbatorix ✝ [ formerly ]

Other characteristics
Specific Skills

Magic
Swordplay
Archery

Language(s)

The Common Tongue
The Ancient Language
Dwarvish [ broken, learning ]

Religion

N/A

Affiliation
Loyalty

Galbatorix [ formerly ]
The Forsworn [ formerly ]
Dragon Riders
Eragon Shadeslayer

Occupation

Dragon Rider
Intelligence
Biography
Edit
"Y-yes, father. "
Edit
         --Ismae to her father.
Edit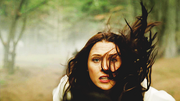 Ismae was born in the outskirts of Belatona. Her mother, Elaine, dying hours after she was born due to complications of her birth. With his wife gone and left with a girl instead of a boy, Garrett grew cold and harsh. He was abusive towards his daughter, blaming her for the death of his wife. For thirteen years, Ismae worked on her father's turnip farm, enduring his wrath.
For the payment of three silver coins, Garrett all but sold her to a pig farmer, named Judd. This arranged marriage took place outside of her childhood home.
That night, when they were to consummate their marriage, Ismae figured out why he had paid for her. Judd wanted someone that would be his slave during the day and lay with him at night. She was scared, of course. Who wouldn't be? Ismae had been submissive to her father all her life, but when Judd started unclothing, she could not bare what was going to happen. Scratching and clawing at the overweight pig farmer, Isame fought as if her very life was in danger. It was luck that she got away and rode off on a horse.
She found herself in the center of town, hiding out in a stable. Ismae didn't know where to go. She had never left Belatona before and didn't know how to get to any of the neighboring cities.
Ad blocker interference detected!
Wikia is a free-to-use site that makes money from advertising. We have a modified experience for viewers using ad blockers

Wikia is not accessible if you've made further modifications. Remove the custom ad blocker rule(s) and the page will load as expected.